If you're looking to save some money, head off the beaten track in Maui, and find out where the locals like to go.
In this guide, we'll cover some of the best places to go for local food at good prices. These restaurants are popular with residents not just for lower costs, but for good, hearty meals that burst with flavor.
Read on to find the best places to eat like a Maui local, and how to find them.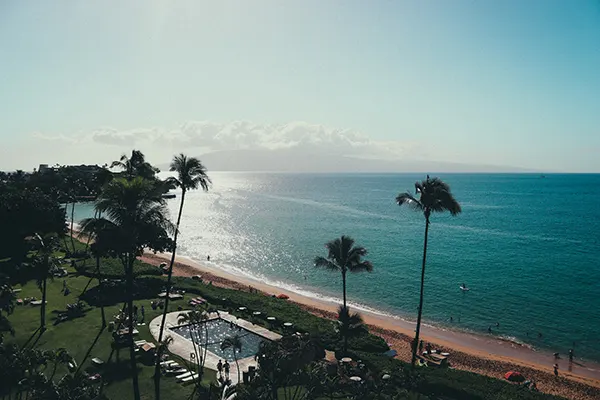 Knowing Where To Look
Finding the best local spots on Maui can be difficult, as they tend to be tucked out of the way, and often a closely guarded secret.
The best local spots are found away from the tourist resorts. Try looking in Kahului, Wailuku, and residential Kihei.
Locals are big fans of the plate lunch, and you will be too, once you've tried one. Casual cafés serving plate lunches to go are generally the kind of place you can expect locals to eat at.
These hearty meals fill you up, and keep you satisfied for the rest of the day.
Foodland
Foodland grocery stores may not be the obvious place to go for fantastic food, but locals flock here for the incredible poke bowls.
The build your own poke bar is the place to stop for a refreshing lunch, and a classic Hawaiian dish.
For the best of the best, head to Oki's Seafood in the Foodland in Kahului. You're likely to spot a line of locals, after the tastiest bowl on the island.
Opening hours for poke bars vary from store to store.
Cool Cat Café
Go to Cool Cat Café in Lahaina for one of the best burgers on Maui, a 50s diner atmosphere, and frequent live music.
The friendly spot serves big meals at good prices, with surprising views from an unexpected location. Don't be put off by the pineapple, and order the Don Ho burger. 
Open daily from 11am to 8pm.
808 Grindz Café
Loco Moco is an island breakfast classic, featuring a hamburger patty on rice, topped with a fried egg and gravy.
At 808 Grindz, this comfort food staple is the heart of the menu, with several unique spins making the Loco Moco into something really special.
For those with a sweet tooth, the massive mac nut pancake will set you up for a day of exploring Lahaina town.
Open daily from 7am to 2pm.
Leoda's Kitchen and Pie Shop
A trip to Maui isn't complete with a stop at Leoda's pie shop, found just outside Lahaina town.
The sandwiches are delicious, the burgers are juicy, and the atmosphere is welcoming. But the real reason to make the trip is to grab a slice of pie.
Every bite is perfect, from the flaky crust to the creamy filling. Enjoy after a snorkeling trip at nearby Olowalu beach.
Open daily from 10am to 6pm.
Ichiban Okazuya
Ichiban Okazuya is an unassuming restaurant that always attracts locals. The Japanese restaurant serves good food fast, with hearty flavors making a trip to this out of the way eatery more than worth it.
Get the chicken katsu, and throw on some tempura shrimp as well. You'll soon understand why the locals rave about it.
Open Monday to Friday from 10am to 7pm. Closed Saturday and Sunday
Tiffany's Bar and Grill
Asian fusion food and a relaxed party atmosphere is what's kept Tiffany's Bar and Grill so popular with locals and tourists alike over the years.
The fresh fish options are always good, but it's worth experimenting with something a little different from the extensive Tiffany's menu.
The only thing better than the food is the drinks—be sure to order a cocktail to finish your meal.
Open daily from 10:30am to 10pm.
Sam Sato's
Quiet and unassuming, Sam Sato's is the place to go for saimin. Saimin is an underappreciated Japanese/Hawaiian noodle dish that's a must-try for any Maui visitor.
Get them dry or soaked in broth, for a breakfast or lunch that starts the day right. Make sure to wake up early so you can grab some Manju sweet treats before they sell out.
Open Monday to Saturday from 7am to 2pm. Closed Sunday.
Geste Shrimp Truck
Food trucks serve some of the best food available on all of Maui, and Geste Shrimp Truck is possibly the greatest of them all. Popular with locals and tourists, the shrimp plate is a must for anyone who loves seafood.
This Kahului food truck is easy to spot thanks to the large queues, and giant pink shrimp decorating the side of the van.
Open Monday to Saturday from 10am to 7:30pm, and Sunday from 10am to 6pm.
Piko Café
Da Kitchen was one of the most well-loved local spots on all of Maui, and its closure left a gap in the food map of Hawaii. Luckily, you can't keep a good thing down.
Piko Café in Kihei, opened by former workers of Da Kitchen, serves all the best dishes, and a few fantastic extras. Stop in for a breakfast of ube pancakes, and you'll be back by lunchtime for the chicken katsu plate.
Open Tuesday to Saturday from 8am to 2pm. Closed Sunday and Monday.
Honolua Store
Make sure to grab a coffee at Honolua store as you browse the massive menu for whatever might catch your eye. The Honolua Store coffee is one of the best roasts on the island, and you'll need a lot of time to pick the perfect meal.
Make the choice easy by ordering one of their mouth watering weekly specials.
Deli open daily from 6:30am to 6pm.
L & L
L & L might be a fast-food barbecue chain, but don't let that put you off. There's a reason why you can often spot queues of locals at this family-friendly restaurant.
Grab yourself a barbecue chicken plate lunch, or try the Spam musubi. It's Spam as you've never had it before, and unexpectedly delicious.
Opening hours vary depending on location.
Costco
Head to Costco once you've got off the plane to stock up on cheap groceries for your vacation. While you're there, grab some fried chicken to go. It's really, really good.
Open Monday to Friday from 10am to 8:30pm, Saturday from 9:30am to 7pm, and Sunday from 10am to 6pm.