Close your eyes and picture Clint Eastwood, and you probably envision him looming across the plains of the American West.
But nowadays, Clint Eastwood is just as likely to be seen on Maui as he is to grace the traditional haunts of the cowboy. The movie star has called Maui his second home for several decades.
To find out everything you want to know about Clint Eastwood, and the Maui movie magic, read on.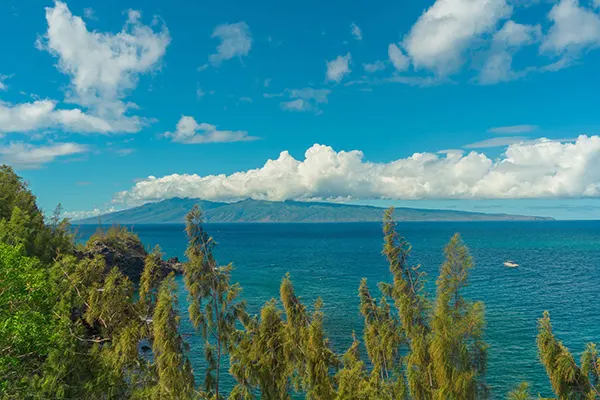 Who Is Clint Eastwood?
Actor and director Clint Eastwood is one of the most famous gunslingers in cinematic history. His decades-long career has seen him win multiple Academy Awards, and his many acting roles helped transform the genre of the cowboy movie.
His gravelly voice, cool delivery, and reluctant charm have all made Clint Eastwood into a cultural icon.
Where Is Clint Eastwood's House In Maui?
Clint Eastwood has had a home on Maui for many years now, and it's found on sunny South Maui, in Kihei.
Wailea in South Maui is one of the most desirable areas in all of Hawaii, with luxury resorts acting as boundaries between miles of white sand beaches.
South Maui and the Kihei area gets the best of all Maui weather, with warm sunny days lasting year round.
Luxury development in Wailea has made the area popular for short-term stays, but celebrities like Eastwood tend to prefer the quieter coast to the south.
But if you look past the fabulous resorts, and head down the road to Makena, you might come across Clint Eastwood's house.
The Eastwood Home
Nestled among the natural greenery of the Wailea-Makena area, Eastwood's home overlooks the sparkling seas of Makena.
The beachfront property stands just back from the sands of Palauea Beach, otherwise known as White Rocks beach.
This picturesque location is tucked away between volcanic lava formations, and is popular with snorkelers. Palauea is a quieter beach, with most tourists heading to Wailea, or Big Beach in Makena.
Eastwood's home is one of a few big-budget developments in the area. Some of his famous neighbors include Aerosmith's Steven Tyler, actor Jim Carrey, and talent agent Shep Gordon. They all have homes on South Maui.
The Eastwood Reality Show
If you want to get a better look at the Eastwood house, it has a small role in the short-lived reality show Mrs Eastwood and Company.
Following the adventures of the Eastwood's, the television cameras filmed the family on vacation to Maui, and gave audiences a sneak-peek at their home in Kihei.
Unfortunately, Maui did only appear in the one episode, and took a backseat to the various adventures of the Eastwood children. Which might explain why the show didn't last long.
Clint Eastwood And The Maui Film Festival
It isn't all play for Clint Eastwood when he spends time on Maui; sometimes he gets work done as well. Including making his 2010 film Hereafter, which featured several scenes filmed on Maui.
(Although Hereafter was partly filmed on Maui, the locations were used as a stand-in for other countries, which were then destroyed by a CGI tsunami.)
Eastwood has yet to make a film set on Maui, although with his talents and the Maui backdrop, we're sure it would be something special.
The Maui Film Festival
Clint Eastwood has also found time to attend the Maui Film Festival, although this laid-back celebration of the movies may not count as work.
The Maui Film Festival is an annual event celebrating films of all budgets and genres. The Festival honored Clint Eastwood in 2002 with the Silversword award.
And he isn't the only Eastwood to have received an award from the Festival. Scott Eastwood, Clint's son, was presented with the Rising Star award in 2015.
Maui Film Festival makes the most of its fabulous location by holding several screenings outdoors. The Celestial Cinema encourages all attendees to pull up a lawn chair, and settle in for the movie.
If you're lucky, you might find yourself next to the Eastwood family. (Perhaps with a higher class of lawn chairs.)
How Much Time Does Clint Eastwood Spend on Maui?
Clint Eastwood has reportedly has been quoted as saying, "I love Maui. What's not to love?" 
Eastwood is obviously a fan of the sunshine, as alongside his Kihei property, he owns several houses in California. From apartments, to impressive ranches, Eastwood has a diverse real estate portfolio.
Maui has been a second residence for the Eastwood family for a while now, with son Scott remembering childhood summers spent in Hawaii.
Film Stars on Maui
Clint Eastwood isn't the only actor to call Maui a part-time home.
His neighbors on the island include actors Owen Wilson, Jim Carrey, and Woody Harrelson, actress Helen Hunt, and talk show host and sometimes-actress Oprah. 
How Much Time Does Clint Eastwood Spend On Maui?
You might not spot Clint Eastwood himself around Maui, but you can visit some filming locations for his 2010 movie Hereafter. The Sheraton Maui Resort and Spa in Ka'anapali, Lahaina Front Street, and a property in Kapalua all appear in the film.
Maui has appeared in both 1993's Jurassic Park, and 2015's Jurassic World. With fabulous golden lighting and irresistible locations, it's no wonder so many movies use Maui as a backdrop. 
For the best chance to see Clint Eastwood, get tickets to the Maui Film Festival, which typically occurs in June.
The laid-back festival has the Maui aloha spirit, and some celebrity attendees. Eastwood, who lives down the road, is a regular.