Rain hits some parts of Maui very rarely.
If you're vacationing on South Maui, your entire trip might pass without a glimpse of a shower! But Maui is an island of microclimates, and while it's sunny on one coast, the other might be experiencing a heavy shower.
So, what do you do when that rain comes to you?
Rather than wasting a day on Maui dodging the rain in your accommodation, we've come up with a list of things to keep you busy.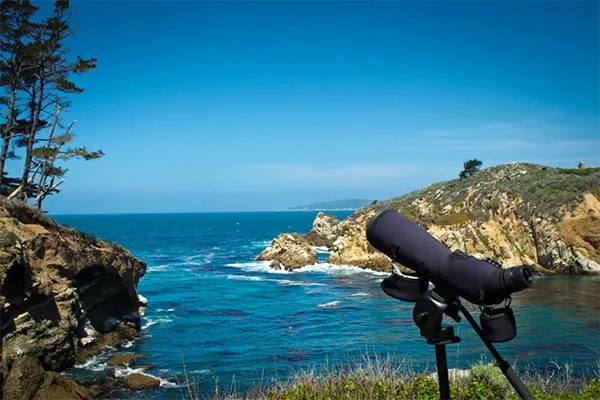 Get Creative At Island Art Party
Island Art Party in Kihei combines cocktails and paintings for the best rainy day activity.
Encouraging you to let loose with your artistic side (with a couple of drinks to help you on the way—try the lava flow), Island Art Party will make you forget you ever wanted to be outside.
And it isn't just about the booze! Family classes are just as fun, with no alcohol involved. 
Explore The Maui Ocean Center
The ocean is a crucial part of life and culture on Maui. Working to protect the ocean, and to help us learn more about the unique creatures—such as sea turtles—that find a home beneath the waves, Maui Ocean Center is an enchanting visitors center.
Located in Ma'alaea, the 5-acra aquarium hosts a number of species that can keep you occupied for hours on rainy days.
As well as learning about the ocean, visitors can discover the importance of the sea in Hawaiian culture, and what we can do to preserve the diversity of marine life. 
Visit The Spa
Treat yourself to a trip to the spa, and relax away from the rain. Maui is home to some premium spas, particularly in the resorts of West and South Maui.
Spas such as Mohalu by Spa Grande at the Grand Wailea, the Awili Spa & Salon in Andaz Maui, and Spa Montage at Kapalua Bay bring together traditional Hawaiian methods with modern spa luxury.
By the end, you'll feel so blissful, you won't even be thinking about the weather. 
Enjoy A Bite To Eat
When the sun is shining, we all want to try and eat outdoors. But when the skies cloud over, Maui's restaurants are just as good sitting inside as they are out.
Spend some quality time with your dinner and a cocktail as you wait for the rain to pass, and try out an indoor restaurant you might have overlooked otherwise.
If you're lucky, the rain clouds just might coincide with one of Maui's famous happy hours, which is sure to help the time pass quickly. 
Get Some Retail Therapy At The Shops At Wailea
Although you won't be able to lounge around on the open air seating, much of the Shops at Wailea is undercover—including the luxury shops.
Shelter from the rain by visiting your favorite stores such as Tiffany's and Gucci, and discovering some locally owned businesses like Island Gourmet Market.
When you're all shopped out, there are restaurants and cafés for you to relax and refresh, before you visit some of Wailea's art galleries (or take another look at the shops).  
Or At Whalers Village
The Shops at Wailea isn't the only place to shop on Maui (watch out for parking at the shops at Wailea)! If you're closer to West Maui and Ka'anapali, check out Whalers Village shopping center.
The charming mall is home to exceptional boutique stores, plus a range of fabulous restaurants.
Plus, you're just minutes away from Ka'anapali Beach, for when the rain dries up. 
Walk Around Makawao
On the Upcountry slopes of Haleakala, Makawao is a town that can be overlooked by visitors to Maui.
It's best known for once being home to the cowboys of Maui, called the paniolo, but is now an arts destination.
The small town is home to several shops and boutiques, and it's where you can try the famous cream puffs from Komoda Store and Bakery.
Although you might get a little damp passing from store to store, this town full of working artists is a good way to get out of the rain, and discover more of Hawaiian culture. 
Makawao is also home to Hui No'eau Visual Arts Center. Explore the gallery, or try your hands at an art class. 
Take In A Show
Maui's most famous show might be the outdoor luau, but that doesn't mean you can't find good entertainment on rainy days.
Listen to some traditional Maui music by taking in a Slack Key Show in Napili, or see what's going on at the Historic Iao Theater.
Live theater has a home in the ProArts Theater in Kihei, and it's always worth visiting the Maui Arts and Cultural Center.
For theater on a budget, head to the Lahaina Cannery Mall, where you can catch a free hula show at certain times of day. 
Discover The History Of Lahaina
Lahaina was once the capital of Hawaii, and the popular town has a rich history. Discover more of it by museum hopping across the West Maui destination.
Old Lahaina Prison and the Baldwin Home Museum are both in Lahaina, and give a fascinating glimpse into Maui history.
Still have room for culture? Take a trip down Lahaina Front Street, and explore the art galleries.
Watch For Rainbows From Your Lanai
Rain on Maui doesn't always last very long, and is often accompanied by spectacular rainbows.
If your accommodation has a private lanai, grab yourself some take out tacos, pick up a bottle of Maui wine, and head back to the room.
As the rain starts to clear, the panoramic views can come alive with rainbows. And, eventually, the sun will shine again, and you can get back to exploring, feeling completely refreshed. 
Just As Sun Wet As Dry
Rain on Maui doesn't mean the fun has to stop—even during the rainy season. These suggestions should keep the vacation mood going, and avoid damp weather leading to frustration and boredom.
Extremely localized weather on Maui means showers tend to pass quickly.
If it's raining where you are, you can always try driving across the island, and hoping to escape the downpours!