West Maui is one of the major tourist destinations on the island, home to resort towns such as Ka'anapali, Kapalua, and Napili.
With a mixture of flawless beaches, lush hiking trails, and upscale resorts, West Maui has something for everyone. 
This guide covers our favorite things to do on West Maui: there's much to do and discover! 
Whale Watching Tour
Whales are frequent Maui visitors, passing through between November and May. The best time to spot whales on Maui is from mid-January to March.
And the best place to see whales from Maui is West Maui.
Book a tour leaving from Lahaina harbor for a chance to see these stunning creatures up close.
Explore Lahaina Front Street
Lahaina is the tourist hub of West Maui, attracting millions of visitors each year. Wandering around Lahaina's iconic Front Street is a wonderful way to spend a Maui day.
The shops and restaurants display the best Maui have to offer, and it's a fantastic place to pick up all your souvenirs.
Lahaina Self Guided Walking Tour
Once the capital of historic Maui, Lahaina is a town with a rich cultural history.
A self-guided tour can take you past all the best spots at your own pace. This means you can stop to grab shave ice or a Mai Tai when you need a cultural break.
Banyan Tree 
Planted in 1873, the sprawling Banyan tree is a Maui icon at over 60-feet high, and the dappled shade is a popular spot to hang out.
Come on a weekend and see the Lahaina Art Society's Craft Fair, which is held under the canopy.
Old Lahaina Luau
The most popular luau on Maui, the Old Lahaina Luau is an authentic take on this popular tourist activity.
Dance and music tell the story of Maui, from the first Polynesian explorers to the modern-day. Great for kids and families, an oceanfront setting adds to the aloha atmosphere.
Visit Moana Glass And Other Galleries
The art scene is big in Lahaina, so make sure to visit the galleries and discover the cultural side of Maui. Finish the day with a trip to Moana Glass, and create your own artistic keepsake!
Whalers Village
Whalers Village is an outdoor shopping mall in the resort town of Ka'anapali.
Stop here to pick up all the things you need for your Maui vacation, and even some souvenirs to take home.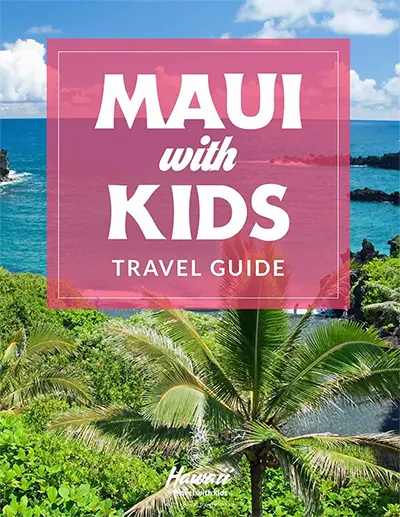 Golf
Some of the best golf courses in the world are on Maui, and the best of the best is the Plantation Course at Kapalua Golf. It's home to the PGA Tournament of Champions, so it's not a course for the novice.
Stunning vistas of West Maui mean every shot is sure to be a beauty (no matter how far over par you go).
Kapalua Coastal Trail and Dragon's Teeth
Hike the Kapalua Coastal Trail to Makaluapuna Point aka The Dragon's Teeth.
Strong winds and brutal ocean currents have transformed ancient lava flows into tall spikes forming a rim around the rocky point. 
Nakelele Blowhole
Watch as water explodes upwards in bursts that reach up to 100 feet at the Nakalele Blowhole. This natural formation is a thrill to see, although visitors should prepare to get damp.
Nakalele Blowhole is best viewed from a distance—visitors have been seriously injured standing too close.
Ohai Trail
Hiking in northwest Maui is a budget-friendly treat, and this 2-mile round trip is worth a look.
The Ohai viewpoint has stunning ocean vistas looking out over northwest Maui, and the usually quiet trail is a serene stopping point on a West Maui tour.
Ka'anapali Beach And Black Rock
Ka'anapali Beach is a family-friendly beach with plenty to please families. Try sunbathing, snorkelling, and even bodyboarding, with rental shops and professional instructors on hand for every activity.
As the sun sets, head to Black Rock, and catch the Sheraton Maui Cliff Diving ceremony.
D.T. Fleming Beach Park
Families love D.T. Fleming Beach, a peaceful spot characterized by ironwood trees and consistent waves. Bodyboarders and surfers enjoy D.T. Fleming in winter, but in summer it's a wonderful spot for families.
While you're in the area, take a walk over to Oneloa and Kapalua Beach. All three can be found on the Kapalua coastal trail.
Napili Bay
Napili is a calm resort town in West Maui, with a bay that's ideal for families. Soft sloping sands draw sunbathers to Napili Bay, while excellent visibility on calm days attracts snorkelers.
Come to Napili in the morning for breakfast at the Gazebo, and stick around until the evening for the Slack Key Show.
Slaughterhouse Beach
Winter is when Slaughterhouse Beach comes alive, as impressive breaks bring surfers to the area.
In summer, the swells mellow out, and beginners can get a chance on the waves.
Olowalu Beach
A snorkel spot is known for easy to reach reefs, Olowalu Beach is located at Mile Marker 14 on the road to Lahaina.
After snorkeling, look for the Olowalu petroglyphs, rock carvings thought to be around 300 years old. Then grab a bite to eat at Leoda's Pie Shop.
West Maui Mountains
It's hard to turn your back on the breathtaking Maui coastline, but it's worth heading inland to explore the West Maui Mountains.
The diverse landscape is home to a range of walking trails and sights, but the most spectacular views come from helicopter tours. When you pass out the other side, you'll find yourself in Central Maui.
Can I Drive Around West Maui?
Yes, there's an extensive highway system across Maui. Renting a car is often the best way to explore Maui, and adventurous visitors will love discovering new sights with each turn of the road.
Alternatively, you can try taxi services or ride-shares. A public bus runs along the West Maui coastline and is cheap to ride.
What Can You Do In West Maui?
West Maui is home to art, culture, scenery, adventure, and, of course, beaches.
There's so much to discover, even an extended stay in West Maui will never feel like enough. We recommend a trip to Lahaina Front Street, and a drive up to the Kapalua Coastal Trail, as a starting point.