Found on East Maui, not far from the town of Hana, Kris Kristofferson's Maui home is away from the endless crowds.
Kris Kristofferson is one of Maui's most popular celebrity residents, considered by many to be one of the locals. If you want to know more about Kris Kristofferson, and how he lives on Maui, this guide covers all the basics.
(Including why a trip to Hana is worth it, country legends notwithstanding.)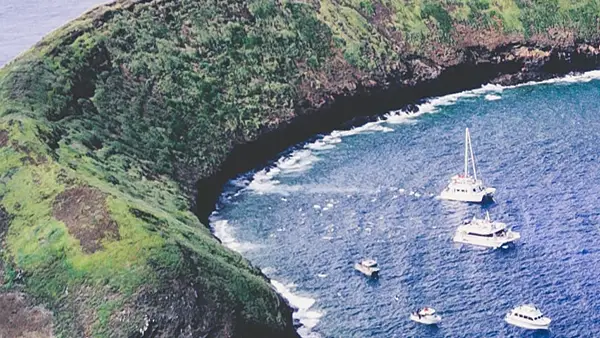 Who Is Kris Kristofferson?
Songwriter, musician, and actor, Kris Kristofferson is a legend in the American country music scene.
After leaving a career in the army to become a musician, Kristofferson found fame as a solo artist in the 1970s.
He later joined country supergroup The Highwaymen, alongside fellow Maui resident Willie Nelson.
Where Does Kris Kristofferson Live On Maui?
The Texas native and country star Kris Kirstofferson owns property in Hana, East Maui.
Despite sharing the name with one of the world's most famous roads—the Hana Highway, or Road to Hana—the East Maui area isn't big with tourists. Kris Kristofferson, on the other hand, has called the place at least his part-time home for several decades. 
Kris Kristofferson's Hana home is set within the wilderness, a spacious retreat that's surrounded by green spaces. It isn't the kind of home you might accidentally stumble across, unless you got lost.
The impressive home is surrounded by greenery, and feels a whole world away from the gleaming resorts of Wailea.
Resting on a large parcel of land, the Kristofferson home has ample room for exploration. So, it's good that he's claimed to enjoy long walks, and getting to use his tractor.
Where Is Hana?
Hana is best known for being the town found near the end of the Road to Hana. A popular day out for visitors, the Road to Hana starts on the North Shore, travels across Maui, and ends somewhere near Hana. 
Hana is a relatively quiet part of Maui, with unspoiled views and a charming town. Most tourists tend to pass through Hana, maybe grabbing a bite to eat before moving on with the journey.
Although some visitors decide to stop at Hana overnight, most tourists are drawn to the larger resorts at Kihei and Lahaina. Of course, it's probably this privacy that appealed to internationally famous Kristofferson.
Hana lacks the major developments that characterize the big towns. Even Grammy award-winning artists can blend in with the residents.
One of Maui's most famous residents also has a home along the Road to Hana: Oprah Winfrey. Oprah, the American talk show giant, owns 60 acres of land on East Maui.
How Much Time Does Kris Kristofferson Spend On Maui?
Kris Kristofferson spends a lot of time in his Maui residence. He even sent some of his children to school in Hana.
Kristofferson and his wife, Lisa Myers, were known for being active in fundraising for the school, and getting involved when help was needed.
Although the kids are no longer in school, Kristofferson still spends plenty of time in his Hana residence. He's involved in the community, and the community appreciates it.
Having retired from being a touring musician, Kristofferson intends to spend more time with his family on Maui. We can think of no better places to spend our retirement years!
Does Kris Kristofferson Own Any Businesses On Maui?
Kris Kristofferson was a regular at Charley's Restaurant and Saloon, but doesn't currently own any businesses on Maui. In fact, he says he's completely retired.
Which gives him plenty of time to check out everything Maui has to offer.
He might even find the time to stop for a drink with fellow rock star and Maui resident Mick Fleetwood, at Fleetwood's bar in Lahaina.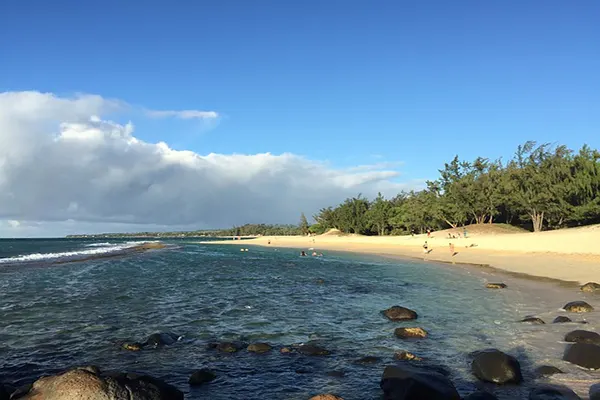 Kris Kristofferson And Willie Nelson
Country supergroup The Highwaymen have a surprisingly strong connection to Maui, as two of the former members now live there.
Kris Kristofferson and Willie Nelson are both country legends, both members of The Highwaymen, and both popular Maui residents. But while Kristofferson chose a home in Hana, Nelson sticks to the equally charming North Shore town Paia.
It isn't difficult to see what might draw the Texas natives to Maui.
How Likely Are You To Spot Kris Kristofferson On Maui?
Don't go to Hana hoping for a glimpse of Kris Kristofferson—go for the beaches, wilderness, and a chance to see a more natural side of Maui.
The Road to Hana is one of the most amazing day trips Maui has to offer, and it's an absolute must-see. Kris Kristofferson can't compare.
Kristofferson was known to perform the occasional gig on Maui, although he does now claim to have retired from music. But it might not have been your last chance to see him perform.
Kris had been spotted playing alongside local musicians from time to time, surprising fans with his appearance.
If you expect Hana locals to point you in the direction of Kristofferson's house, then prepare for disappointment. He's very well liked in the community, so they're unlikely to welcome nosey tourists. 
When you make the trip to Hana, check out the beaches instead. Hamoa beach isn't far, and has been voted one of the most beautiful beaches in the world.
Or carry on further down the highway, and stop at Oheo gulch instead.