Known for its farms and sweeping views of the West Maui Mountains and Central Maui, Kula is a rustic and quaint town located on the slopes of Haleakala.
The area, along with the towns of Makawao and Pukalani, is generally referred to as Upcountry Maui, due to its elevation.
Kula and Makawao have an amazing array of rainforest hikes to choose from, with different terrain and difficulty levels.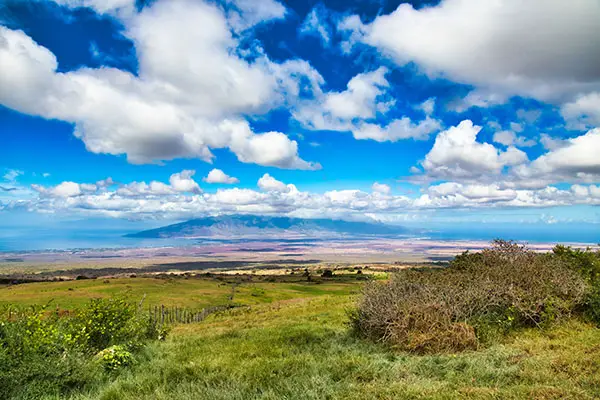 A Few Rules To Obey By When Hiking Upcountry
Wear bright colored clothing when hiking in Polipoli State Park as the area is frequented by hunters. If you encounter feral pigs, give them space.
Bring lots of water as you will drink more than usual due to the altitude.
Wear sturdy shoes and layers such as a light rain jacket or sweater (we recommend water shoes for the beach too).
Don't hike alone or make sure to tell someone where you are going.
Start the day early as the drive alone takes a significant amount of time unless you are already located in upcountry Maui. Make sure you are back to your vehicle before nightfall.
Polipoli Spring State Recreation Area
Located in the Kula Forest Reserve, the Polipoli Spring State Recreation Area is a high-altitude moderate loop hike offering four different trails, all connected to each other but each with a unique experience.
Although many of the native trees were removed, the park was reforested with pines, eucalyptus, tropical ash, cypress, China-fir, and redwood in the 1930s.
At 6,200 feet in elevation on the slopes of Haleakala, Polipoli park has much colder temperatures than sea level areas. To access these hikes, you will need a four wheel drive vehicle but you can also park and walk to the trails.
The Haleakala Ridge Trail: If you're looking for impressive views, venture on this moderately difficult 1.6 mile loop hike. The unforested trail starts at 6,550 feet elevation and takes you down the crest of the southwest rift of Haleakala past the Plum Trail junction to the lower forest reserve boundary at 5,600 feet elevation.
The Plum Trail: a moderately difficult 1.7 mile trail (one way) with an elevation gain of about 600 feet. Along the trail you'll see redwood, ash and sugi trees as well as—you guessed it—plum trees, which bear fruit in the summer.
The Polipoli Trail: this is a short and easy 0.6 mile out and back trail.
The Redwood Trail: as its name suggests, this trail is boarded with redwood trees. Along the trail, you'll come across an old ranger's cabin, fun to explore for kids and adults alike.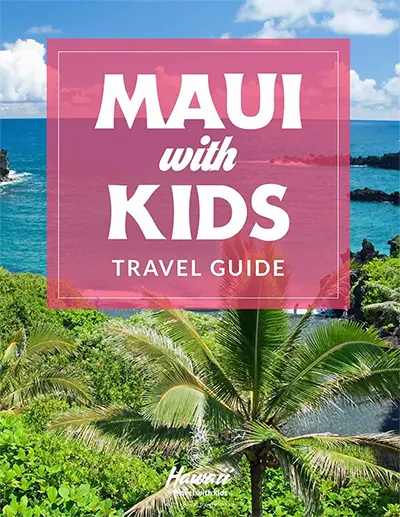 How to get to Polipoli Spring State Recreation Area:
Polipoli is located about 10 miles from Kula, up Waipoli Road.
Although most of the road is accessible to any vehicle, you'll need a four-wheel drive to access the trailheads.
Boundary Trail
The Boundary Trail is a beautiful 8.2 mile round-trip hike that runs along the lower boundary of the Kula Forest Reserve.
Although some parts of the trail will take you through deep forest areas, including Redwood trees, the trail also offers many vantage points of Kula and Central Maui on clear days.
Due to the altitude (between 5,000 and 6,000 feet), deep fog and colder temperatures are to be expected as well as rain, so gear up accordingly. Along the trail, you might encounter wild boars and come across blackberry bushes.
This hike is not heavily trafficked so it is a good place to get away and find solitude in nature.
The Boundary Trail is also the only way to access the Polipoli Recreation Area without a four-wheel drive vehicle.
The end of the trail leads to the Polipoli trail, which you can take to get back to Waipoli road, or you can turn around and go back up to get back to your car.
If you are looking for a shorter hike: about two miles into the trail the Boundary trail intersects with Waiohuli Trail, which ascends back to the four-wheel drive dirt road.
If you decide to keep going, the trail eventually leads to all the trails in the Polipoli State Recreation Area—perfect if you're looking for a long day of hiking.
How To Get To The Boundary Trail:
Boundary trail begins at the entrance of Kula Forest Reserve at the end of Waipoli Road.
From Hwy 377, drive up Waipoli Road which quickly turns into a series of steep switchbacks.
After several miles, only four wheel drive vehicles are allowed. If you have a two-wheel drive, park past the bridge. The trailhead is just up the road on the right hand side, going downhill.
Kahakapao Trail Loop
Kahakapao Trail Loop is a moderate and well maintained six mile trail located in the Makawao Forest Reserve. The trail is also shared with mountain bikers, so make sure to stay on the loop trail, as bikers use dedicated trails and are generally not watching out for hikers.
Although the trail does not offer views, it is an excellent rainforest hike and is great for runners thanks to the cooler upcountry temperatures.
Whichever way you decide to start, the trail takes you through a gradual climb with an elevation gain of about 1,000 feet and then back down. Plan about two to two and a half hours for this hike depending on your pace.
The trailhead has portable toilets but no other amenities.
How To Access Kahakapao Trail:
From Makawao Avenue east of Makawao town, turn right onto Pi'iholo Road. Keep driving for a mile and a half and turn left on Waiohiwi Road, then right onto Kahakapao Road.
When you reach the end of the road, you'll encounter a gate along the way that is open from 7am to 7pm.
The last section of road is steep and narrow, but any vehicle can make it to the trailhead.
Waihou Spring Trail
Waihou Spring Trail is an easy to moderate trail located in Olinda Forest, about 15 minutes up from Makawao town.
There are two parts to the trail: after entering through the gates, walk past the Waihou Spring State Forest Reserve tree plantation until you reach an easy 0.6 mile loop trail around the pine forest.
Walking counterclockwise on the loop, you'll find a side trail going down to Waihou Spring.
This part of the hike is more challenging as the trail consists of steep and narrow switchbacks covered in leaves, and can get slippery and muddy. However, it's worth venturing down to check out the "Menehune Caves".
The trailhead is open from 7am until 7pm.
How To Get To Waihou Spring Trail
From Makawao town, drive up Olinda road. If you're smelling the eucalyptus trees, you're on the right path.
A few miles up the road you'll pass the Maui Bird Conservation Center on the left, after which a dirt lot will appear on the right. Even on a busy day, there is always room to park. Carefully pull up (some areas have significant holes) and walk up to the gate.