No one wants to start their vacation getting stuck at the airport. Luckily, Maui has so many great transportation options to help people get from the airport and around the island. 
We've put together this guide to help you find the best transportation options for you to get from the airport, and get around the island so you can enjoy your vacation as you want to. 
Maui Car Rental Services
Maui has an extensive road system, allowing visitors to explore all corners of the island. Many choose to rent a car, so they can make the most of Maui while exploring at their chosen pace.
Renting a vehicle gives you more freedom than public transit or taxis, but it can be expensive. (It's also easier to get around Maui.)
Maui has several car rental services, many of which operate out of Kahului Airport (OGG). Rental services from Kahului are:
Avis Rent A Car
Budget Rent A Car
Dollar Rent A Car
Enterprise Rent A Car
Hertz Rent A Car
National Rent A Car
Thrifty Rent A Car
The biggest advantage to rental cars is the freedom they provide. You can get up to watch the sun rise over Haleakala, or stay in bed after a few too many cocktails.
The downside is the price. Rental services are expensive and demand is high. It's better to book early and risk a heavy price tag than to leave it too late and miss out.
Maui Public Bus
While not as convenient as renting a car, the Maui bus service is still worth considering for those who want to see the sights on Maui without having to drive.
The bus runs several services between South and West Maui, Central Maui, Haiku, Kula, and areas of Upcountry Maui.
The bus also operates from Kahului airport, but you will need to transfer to get to the major resorts.
The Maui public bus service is low cost and can be used to navigate large areas of the island. However, be prepared for a long journey.
The bus is slow, with multiple stops and strange routes. A quick trip by car can take several hours by bus, as you navigate changes. 
Taxis
There are numerous taxi services on Maui, including a taxi rank located at Kahului airport, in front of the baggage claim.
Taxis are an excellent choice for airport transportation, offering an affordable and convenient service to the major destinations on West, South, and Central Maui.
Taxis from the airport are operated by SpeediShuttle.
Several local taxi services also operate on Maui, including Maui Taxi, CB Taxi Maui, and West Maui Taxi.
Standard cab fare on Maui is $3 per mile, making them a good choice for hopping between attractions.
However, longer travel will quickly add up. And many taxi services won't accommodate day trips. 
Taxis are a good choice for the occasional short journey or getting to and from the airport. However, if you rely on taxis for an entire vacation, it can end up costing more than a rental car.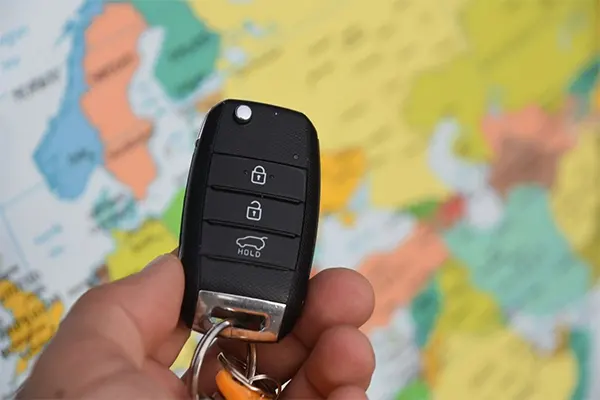 Ride Shares
Just as they're now ubiquitous across the contiguous United States, ride-shares can be found on Maui. Uber, Lyft, and the local Holoholo service all offer ride-sharing to travel around Maui.
These services put the user in control of the trip, and can be easier to organize than a taxi service. Ride-shares are also available as Maui airport transportation.
However, it can be tough to find a ride-share when you need one, and longer trips are expensive.
Shuttles
Shuttle services can take guests from Kahului airport straight to their destination on Maui.
Many shuttle airport transfers are organized by SpeediShuttle, although there are other shuttle services available.
Private and group shuttles can be booked, depending on your budget and the level of comfort you prefer.
Shuttles can also be an effective way to navigate Maui. Larger resorts in areas such as Wailea and Ka'anapali will often organize their own shuttle buses. (So car's aren't necessary in Wailea for getting around.)
These will take guests to and from the airport, and to shopping and tourist destinations. Low effort, these services are useful if available, but not open to everyone. 
For airport transportation, shuttle services are fantastic. But for traveling around Maui, they can be hit or miss.
Maui Tours
Many of the same companies that run airport shuttle services also organize tours around Maui.
These will take visitors to all the best places Maui has to offer, and can introduce you to some hidden gems of this fantastic island.
There are some obvious advantages to a tour. For a start, you won't have to be the one navigating the tricky Hana Highway, or taking control of the wheel at 5 am to see the Haleakala sunrise.
A tour allows you to sit back, relax, and soak up the scenery, with none of the stress of driving or organizing. 
However, when you take a tour, you have to run on other people's schedule. You also have little say over where you go.
Not a problem at some destinations, but it can be a frustration on the Road to Hana.
Bikes
It's your vacation, so whether you want to spend it peddling a bike in the Maui sunshine is up to you. For some people, a Maui rental bike is an excellent way to connect to the natural environment.
For others, it's a little too much like hard work. Whichever side you land on, there are plenty of Maui rental bike companies, including West Maui Cycles, and Boss Frog.
The Best Forms Of Maui Transportation
Undoubtedly, the easiest way to get around Maui is by car. But this can also be the most expensive, and, on some roads, the most stressful.
Taxis and ride-shares are ideal for short journeys, such as getting you from restaurant to resort, but don't work for longer day trips.
Tours work in the opposite way. Perfect for exploring, but no good at getting you home after dinner. 
Exploring Maui should be fun, so you need to choose a form of transport that can get you around without the stress.
There are plenty of options waiting for you at Maui's Kahului International Airport, where the majority of flights arrive.