Sandy beaches and clear skies make Maui the perfect combination for a memorable getaway. The Hyatt Regency Maui Resort and Spa is the go-to resort for vacationing at Maui, located on the southern end of Kaanapali Beach.
There's much to do at the 40-acres resort with loads of activities on resort grounds. Hyatt Regency is also a short walk away from tourist spots on Maui.
Below we're answering some of the most common questions related to what's nearby the Hyatt Regency.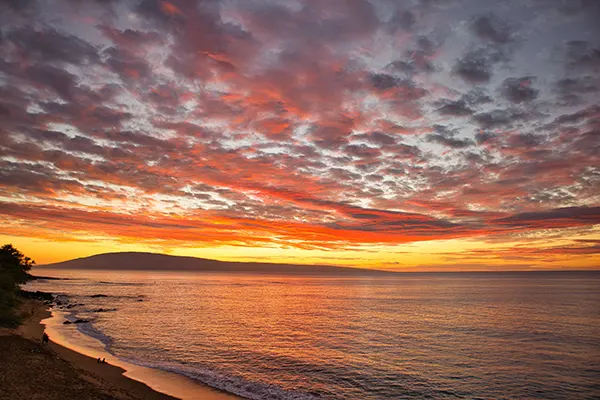 How Far A Walk Is Hyatt Regency Maui To Sheraton Maui?
The Hyatt Regency is 0.8 miles from Sheraton Maui. The walk from the Regency to Sheraton takes a little over 30 minutes, so you can easily see the cliff diving ceremony.
The path to and from the resorts offers a beautiful view of the beach, and the path is paved making it both child and pet-friendly.
If you take a walk at the right time you may even hear the festive music of a nearby luau.
Stay till sunset and experience the torch lighting along the shoreline.
How To Get To Whalers Village From Hyatt Regency?
Whalers Village is located 0.7 miles from Hyatt Regency and is a 16-minute walk along Nohea Kai Drive.
Whalers Village is the premier shopping location in Maui. With 90 stores ranging from high-end brands to local businesses, the mall has it all.
Also, Whalers Village boasts a wide variety of exquisite cuisine, no wonder it's the third most visited destination Maui. Enjoy great food and multiple courses at lovely ocean-front restaurants.
Does Hyatt Regency Maui Have Luau?
The Hyatt Regency Luau is one of the best resort luaus in Maui, and is also known as the Drums of the Pacific. Experience Polynesian culture and an all-you-can-eat buffet.
(Check out our guide comparing the Old Lahaina Luau vs. the Drums of the Pacific.)
The Luau features songs and dances from the rich cultures of Hawaii, Samoa, Tahiti, and the Maori people. The Hyatt Regency luau presents ancient Hawaiian history in a spacious arrangement.
The Luau begins at sunset with drums kicking off the night's festivities. So load up your plates with delicious Polynesian cuisine as you experience Hawaiian history through dance.
Does Hyatt Regency Maui Have Beach Access?
Although Hyatt Regency is located along Kaanapali Beach, a great beach for swimming, but there isn't much shore space behind the resort. You do have to walk 5 minutes towards Whalers Village to get access to the beach.
Snorkeling facilities are available near Black Rock too.
Before making the trek, put on a sturdy pair of shoes to protect your feet from the volcanic rocks and sharp corals on the seafloor.
The resort may not have beach access, but it does have two large pools. The Lahaina pool is great if you're looking to relax in cool tepid waters.
If you're looking for something exciting, then the Napili pool with its 150-foot water slide and swinging bridge is for you.
Does Hyatt Regency Have A Golf Course?
The Ka'anapali Golf Courses are 0.8 miles from Hyatt Regency. The two golf courses provide a serene and picturesque view of the Pacific ocean and the Mauna Kahalawai.
The Royal Ka'anapali Course is an 18-hole course on what's considered difficult terrain. While its counterpart, the Ka'anapali Kai is accommodating to all players.
Want to enjoy something fun with your kids? Then sign up for footgolf! The 8-hole game combines football and golf and is enjoyable for all ages.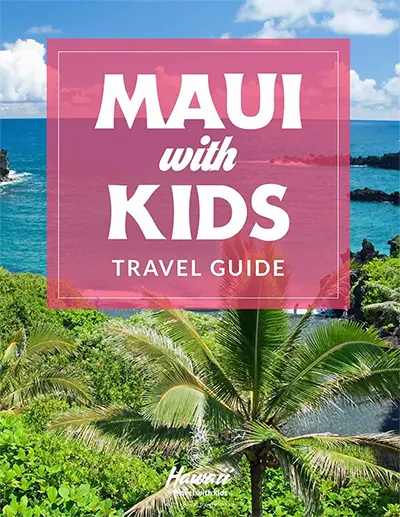 How To Get To The Maui Chocolate Tour From Hyatt Regency Maui?
The Maui Chocolate Tour begins at Ku'ia Estates Chocolate Factory, 3.6 miles from Hyatt Regency. Take a taxi with the help of the concierge to make the 8-minute drive to the factory grounds.
The 8000 trees planted on over 20 acres of land provide raw materials for the famous Ku'ia Estate Chocolate.
The tour gives an in-depth method of farming cocoa beans. On this 90-minute guided tour, you will learn all about the art of chocolate and different types of beans. Taste the delicious samples and get some souvenirs from their gift shop.
Is There A Spa At Hyatt Regency Maui?
Kamaha'o Marilyn Monroe Spa is located in Hyatt Regency Maui, south of the luau area.
The spa provides full services right above the refreshing waves of the beach. Enjoy massages and treatments along withw the island's natural beauty.
Can I See Whales Near Hyatt Regency?
The Pacific Whale Center is the perfect place to spot some whales and it's a 13-minute walk from Hyatt Maui. The Maui waters are a sanctuary for whales which can be seen in the distance at the right time of year, i.e. December.
The pacific whale center has run an education camp since 1980. Learn all about marine wildlife, their habitat, and the dangers of pollution. The center organizes Keiki Whalewatch and Ocean Camp Programs which are for both children and adults.
Don't miss out on PacWhale Ecotours. They are floating classrooms that teach all about whale protection and ocean conservation.
How To Get To Hanakao'o Beach Park From Hyatt Maui?
Hanakao'o beach park is a coastline park 1.3 miles away from Hyatt Regency Maui. It takes 13 minutes to get there on foot, while a taxi can get you there in 5 minutes.
Hanakao'o beach has crystal clear waters perfect for snorkeling and canoeing. Remember to wear protective footwear when entering the water—there are sharp corals everywhere.
Snorkeling at Hanakao'o is great because the waters are teeming with turtles and fish. Swim with the turtles and behold the corals jutting off of every rocky surface underwater. Keep a safe distance from marine life as they're protected under Hawaiian Law.
There's so much to do at and around Hyatt Regency Maui! Make that trip to Maui and experience the wonders of island beauty and culture.



Other Places To Stay In Maui
We've written quite a bit about all of Maui's available lodging, and continue to do so, but we wanted to share a few more places to stay from our friends at Booking.com. 
A Resort Stay: The Four Seasons Resort in Wailea is the cream of the crop of resort stays, with restaurants, ocean views, an on-site spa, and the Shops at Wailea are just down the road. Couples particularly love The Four Seasons!
Bed and Breakfast: Sometimes, it's all in a name, and Adventure in Paradise is exactly what it sounds like, located in Haiku on Maui's north shore. Wake up to a 180 degree view of Haleakala summit every morning from your private patio.
Hotel: The highly rated Maui Sunset hotel combines laid-back atmosphere and the beach of Waipuilani Park. Also, it's only 1.7 miles from the Elleair Maui Gold Club!
Vacation Home: Find your home away from home at Puu Koa Palms, six minutes from Hookipa Beach, and near the Hana Highway. Also particularly great for couples!
Villas: If you're looking to vacation in style with your own villa try the Andaz Maui, which include all the expected amenities along with grills and plunge pools.