For those thinking of what to do in retirement, the beauty and atmosphere of Maui have an unmistakable lure.
Maui is known for a laid-back lifestyle nestled among tropical scenery—but also for high prices and limited services.
If you're contemplating retiring in Maui, our guide covers the major advantages and disadvantages.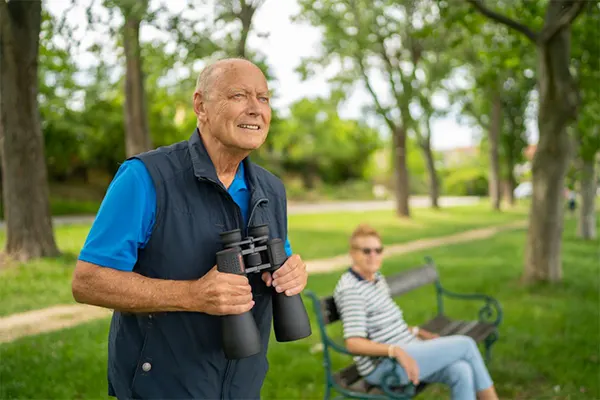 What Are The Advantages Of Retiring In Maui?
Frequent visitors to Maui dream of the opportunity to live on the island full time, and really immerse themselves in the aloha culture.
This might be the most obvious compulsion behind a Maui retirement, but there are a few more advantages.
The Most Obvious Advantage: It's Maui
If you're thinking of retiring to Maui then you already have a good idea of the biggest advantage to life on the island.
Maui is home to some of the most gorgeous places on Earth, and the diverse landscape allows even long term residents to keep discovering new adventures.
And when you live on Maui full time (or part-time), you have plenty of opportunity to explore. 
Consistent Weather Conditions
The Maui climate stays fairly consistent year round, especially if you choose to live on West or South Maui.
Nights never get too cold, while the cooling trade winds keep the days from getting uncomfortably humid. Rainfall is brief, and often refreshing.
Maui doesn't have the traditional four seasons, with minimal change throughout the year. Even sunrise and sunset stays consistent through January to December!
For retirees, these comfortable temperatures have numerous benefits. 
A Laid-Back Lifestyle
Retirement should be a time for relaxation, and that's easier than ever with the chilled out Maui lifestyle.
The slower place to island life is ideal for retirees looking for an escape from the pressures of mainland living.
Friendly and helpful communities help new residents to get settled and to find their place on Maui. 
Safety
Although crime does exist on Maui, as it does everywhere, most consider it to be a relatively safe place to live.
Violent crime is rare on Maui, and property crime can be largely avoided with care and attention. Coupled with the aloha spirit of Hawaii, Maui is considered a safe and welcoming place to live.
Better Health
What all these factors point to, when considered together, is that retiring on Maui is good for your health.
Golden sunshine, fresh sea air, local produce, and something new to discover every day. Retirees might find that Maui provides them with a new lease of life, and a revitalized attitude.
What Are The Disadvantages Of Retiring In Maui?
There are no perfect places for retirement, and Maui does come with its own unique disadvantages. Many of these are inherent to the isolated nature of the Hawaiian islands. 
High Cost Of Living
The high cost of living on Maui is the biggest drawback to retiring to the island.
Groceries, housing, and utilities are all consistently ranked among the most expensive in America, which can be tricky for retirees relying on savings and pensions. (Consider a Costco membership!)
Many rent part of their home to holidaymakers, for an extra income. 
Limited Public Transport
Living on Maui requires a car if you want to be able to make the most of the destination.
This contributes to the expensive cost of living, and can be an issue for those with health issues.
Maui does have an affordable public bus system, but the routes are limited, and journeys tend to be slow. 
Distance
Maui is a long distance from anywhere but the other Hawaiian islands, which can make retiring a lonely prospect.
If your family and friends are living in the contiguous USA, someone will have to pay for expensive—and sometimes long—flights every time you want to meet up.
The friendly local people and an active Maui retirement community helps keep loneliness at bay, but for some the distance is too difficult. 
Limited Healthcare
Healthcare on Maui is a mixed bag. Overall, the healthcare in Hawaii is very good.
However, you'll struggle to find a specialist in many cases, and the number of beds and equipment on Maui is limited.
Even procedures that seem relatively simple sometimes require a flight to Honolulu.  
Best Places To Retire On Maui
Exactly where on Maui you choose to retire can have a major effect on the experience.
The condo that was perfect for your annual vacation might not be the right place for a permanent residence.
Maui offers some excellent options for places to retire, with different communities meeting different needs.
Kihei
Kihei on South Maui is well located for those who want to experience some of the vacation life without being at the heart of resort country.
Easy access to restaurants, cafés, and shops makes day to day living easier, but some of Maui's best beaches are just a stone's throw away.
Kihei is more residential than Wailea, but large numbers of condos give parts of the town a vacation atmosphere.
Kahului
Less popular with tourists, Kahului in Central Maui is best known for housing the international airport. It's also home to most of the large chain shopping centers, as well as the hospital.
A central location, Kahului is convenient for exploration, and appeals to retirees who like to feel connected to the mainland.
For a quieter experience on the North Shore, check out Paia.
Northwest Maui
Maui's northwestern coast is decorated with small coastal towns and communities.
Just as picturesque as the beaches further down the coast, higher levels of rain and wind have meant fewer resorts.
But for retirees, northwest Maui might have a quiet charm.
The Upcountry
Although the beaches are a major attraction, some prefer the quieter pace of the Maui Upcountry.
These remote areas are ideal for those looking to feel close to nature, and get away from the tourist hustle and bustle.
However, a car is essential, and the isolation won't appeal to everyone.
Final Thoughts
Maui's isolated and unique splendor is what draws many in, but these same features contribute to high prices for limited services.
Anyone considering retiring in Maui should think through both the advantages and drawbacks, as well as where on the island might suit their needs.