It would be very easy to spend an entire vacation on Maui visiting every beach you come across, and while this wouldn't be the worst use of your time, there's so much more you can do on the island. 
Take a look at our guide to discover the best beaches on West Maui, from sunbathers favorites to snorkeling paradise.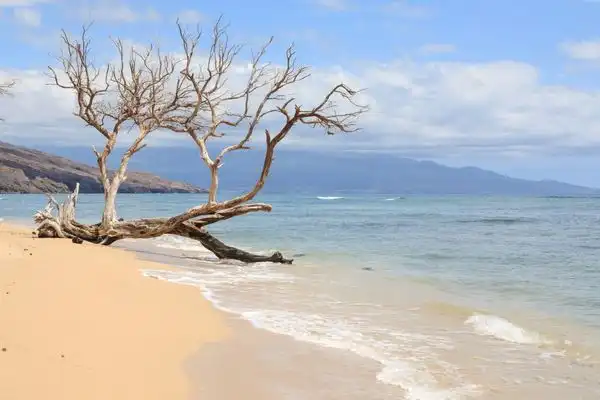 Napili Bay
Quiet and charming, Napili Bay has an old-fashioned appeal boosted by a gentle and calm atmosphere. Lacking the major developments that are found further down the coast, Napili Bay doesn't draw the crowds.
Instead, you'll find a crescent shaped beach with soft sands that slope towards a relatively gentle sea. 
In the morning, Napili Bay is good for swimming and great West Maui snorkeling, with the Hawaiian honu turtle a regular visitor. As the day progresses, come to Napili Bay for a peaceful afternoon on the sand.
Parking can be tricky, as there are limited spaces. However, there are public showers and lifeguards.
Kapalua Bay
Kapalua Bay was named America's Best Beach in 1991, and it still lives up to that reputation. If this isn't enough to convince you, consider that Kapalua Beach is home to the Ritz-Carlton, and you should get some idea of its quality.
This picture-perfect beach is known for sheltered sea conditions, thanks to the curving rocky outcrops that block the worst of the current.
Visit in the morning for incredible snorkeling, and swimming that's good throughout the day.
There's plenty of parking, and a public restroom.
Oneloa Beach
Oneloa Beach is perfect for visitors who want a chance to sit and soak up the Maui setting.
Visitors tend to head to other beaches along this coast, especially as a shallow reef at the east of the beach gives a false impression of Oneloa as rocky and inconvenient.
Walk further down the sand, and you'll find excellent views and a serene island environment.
Swimming and snorkeling are possible at Oneloa Beach, but you'll have to keep a close eye on the current. When the surf is high, it's better to enjoy Oneloa from the sand.
There is parking in the area, but there are no facilities at Oneloa.
Slaughterhouse Beach
Slaughterhouse Beach is one of the best surfing destinations on West Maui. When the swells are hitting right, this becomes a world class surfing destination.
Only experts should attempt surfing Slaughterhouse Beach in these conditions, but it is fun to watch from the sand.
In summer, the swells calm, and Slaughterhouse Beach becomes a great place to get your feet on a board. There's minimal parking and no facilities, plus a long staircase down to the beach.
But it's worth the journey, as Slaughterhouse Beach is a pretty destination.
Honolua Bay
Honolua Bay is one of the premier surfing destinations on Maui, and, surprisingly, one of the best places to snorkel. It all depends on the time of year you visit.
Visit in summer, and the calm morning waters of Honolua are teaming with marine life. Stop by in winter, and the offshore currents hit Honolua as epic surfing swells.
It's all about the water at Honolua: the beach itself is rocky. Swim out for the best visibility. Parking can be difficult, particularly in surf season, and there are no facilities.
D.T. Fleming Beach Park
Stretching out across the Kapalua coastline, D.T. Fleming Beach Park is a long sandy beach  known for scenic views and impressive surfing conditions.
The current here can get strong, and there's rarely a calm day at sea, so this isn't the place to bring the little ones for a paddle.
But if you have some skill on a board, or you like to watch others show off their talents, the ironwood trees that ring the beach offer a shady place to relax. There are also many facilities in the area.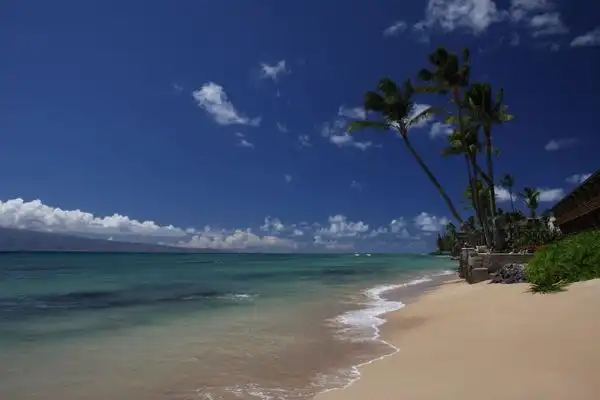 Ka'anapali Beach
Ka'anapali Beach is the place to go for snorkeling, swimming, cliff diving, sun bathing, bodyboarding, and, really, just experiencing everything that Maui has to offer.
There's a reason why so many resorts have chosen to call Ka'anapali beach home. It's adaptable, welcoming, and attractive. Families flock to Ka'anapali throughout the year. 
Ka'anapali is also well located for a convenient day out. Restaurants and cafés are both close by, and there are plenty of places to rent snorkel gear or a boogie board.
Kahekili Beach
Kahekili Beach, otherwise known as Airport Beach, is an under-appreciated spot just to the north of Ka'anapali.
An excellent snorkel destination, it has wide and soft sands that attract families looking for a long day relaxing in the sunshine. 
Beginner snorkelers love Kahekili Beach, as the reef comes up to the sand. This makes it a not so great swimming destination, so head south to Black Rock if you're after swimming.
Kahekili is close to the major resorts, with ample parking, restrooms, showers, and picnic tables.
Lahaina Baby Beach
Lahaina is better known for its harbor and vibrant cultural scene rather than its beaches, but Baby Beach is something of an exception.
The sheltered beach is loved by locals for the gentle currents, offering a place for children to splash in the water.
It lacks the stunning scenery of other West Maui beaches, but for kids who like to play in the sea, Baby Beach is perfect. 
Olowalu Beach
Olowalu Beach is perhaps stretching the definition of beach ever so slightly, but it's one of the best boogie boarding destinations on West Maui, and one of the best snorkeling spots on the entire island.
It lacks the wider sands of some of Maui's best beaches, but you'll probably be having too much fun in the water to care.
A long stretch of coast just south of Lahaina, Olowalu is best known for a reef that comes right up to the shore. Bring your snorkel equipment and a snack, because there are no facilities in the area.
Final Thoughts
West Maui has some of the best beaches on Maui, including the world famous Ka'anapali Beach. But make sure to travel up and down the coast, to see all that West Maui has to offer.