The dry days and low winds of South and West Maui attracts the tourists, while the North Shore's laid back atmosphere calls to the hippies.
North Shore Paia and West Maui Lahaina may be charming in completely different ways, but both of them are full of reasons for visiting.
But which is the best place for you to stay?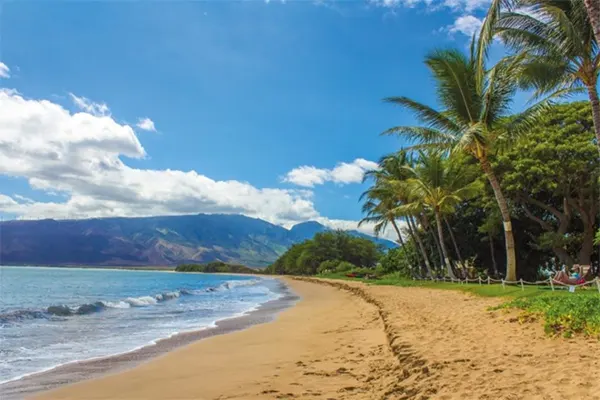 Lahaina Vs Paia
Once the capital of Maui, Lahaina is a historic town that attracts a huge number of tourists every year.
From the historic harbor to the iconic Front Street, Lahaina bustles with life. No visit to Maui is complete without a stop at Lahaina, but is it the best place to stay? 
(Make sure to check out Lahaina's best hotels before booking your trip!)
Things To Do In Lahaina
Lahaina Front Street.: world quality restaurants, interesting shops, and fascinating art galleries. 
Lahaina Banyan Court: the oldest living tree on Maui, and a lovely area to sit and relax for an hour or two. 
Old Lahaina Luau: an authentic Luau experience.
Baldwin Home Museum: an immersive look at Hawaiian history, with free live music once a week.
Whale watching: regular tours leave from Lahaina Harbor when the whales pass through in winter.
Where Is Lahaina?
Lahaina is located in West Maui. This popular tourist town is only a short drive away from the resort hotels of Ka'anapali, and the gorgeous Ka'anapali beach.
The weather in Lahaina is sunny and hot for most of the year, although it does get more rainfall than in South Maui.
All About Paia
Paia is an underappreciated gem on North Shore Maui.
While the tourists flock to West and South Maui, the hippies and surfers have made a laid back paradise in Paia.
Things To Do In Paia
Ho'okipa beach: a stunning beach with some incredible photo opportunities, and a chance to spot sea turtles. Experienced surfers will welcome the waves.
Tour the art galleries: Paia is a charming town with a thriving artistic center. Spend a day touring the galleries.
Baldwin Beach Park: take a swim, or rest on the golden sands.
Grab a bite to eat before hitting the Road to Hana. 
Maha Yoga and Wellness Center: take a yoga class at this peaceful wellness retreat.
Where Is Paia?
Paia is on the North Shore of Maui. The North Shore faces the windward side of the island, so it gets more wind and slightly more rain.
The advantage to this is that Paia is an incredible place for surfing, kiteboarding, and windsurfing.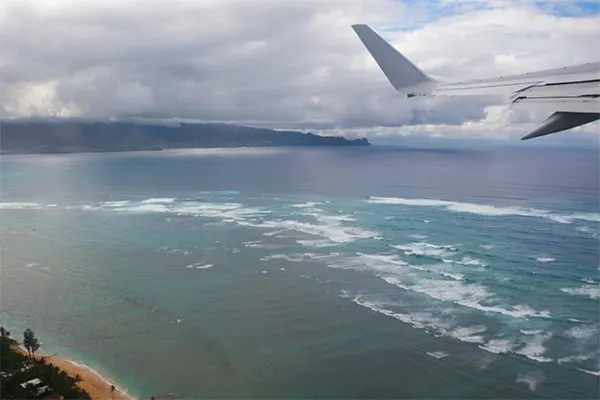 How Far Are Lahaina And Paia From The Airport?
If you're hoping to cut down on travel times, then it doesn't come much better than Paia. With low traffic, you can get from Kahului airport (OGG) to Paia in roughly 15 minutes, and the journey is inexpensive. 
Lahaina is further from Kahului, but you can still make it there in less than an hour if the traffic is good. However, the journey is less direct and can take upwards of 45 mins.
To do this trip by taxi, you can expect to pay roughly $75. There is a public bus between Kahului and Lahaina, which costs only a few dollars but takes twice as long.
If you want a quick trip, Paia is closer. But Lahaina isn't far enough away to cause problems. 
Which Has Better Beaches, Lahaina Or Paia?
The beach at Lahaina is attractive—it's a Maui beach, of course, it is—but not spectacular. At least, not compared to other beaches on the island. However, when you stay in Lahaina, you're just a short journey away from Ka'anapali, and Ka'anapali has one of the best beaches in the world.
As in, Ka'anapali has literally won awards for its beach. West Maui is also home to Oneloa Beach, and D.T. Fleming Beach to the north. Head south, and you have spectacular snorkeling at Olowalu.
Paia has gorgeous beaches right on your doorstep. First, there's Baldwin Beach Park. The most popular beach on the North Shore, Baldwin Beach Park has plenty of facilities, soft sands, and invigorating surf.
Baby Beach is a beach and protected lagoon, which is technically part of Baldwin Beach.  Here, the sand is just as soft, but the surf is calmer. An early morning swim at Baby Beach is the perfect way to start the day.
Finally, we have Ho'okipa Beach Park. Not one for swimmers, the sight of sea turtles and professional windsurfers makes the trips worth it.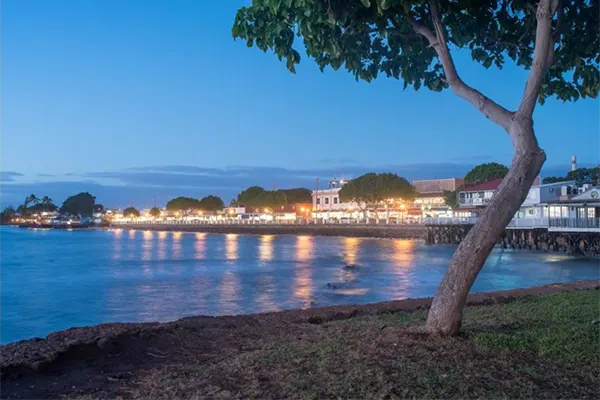 Is It Cheaper To Stay In Lahaina Or Paia?
Lahaina is home to a few small boutique hotels, with larger resorts located further up the coast of West Maui. A stay here can be expensive, especially as the food and restaurants charge high tourist prices.
However, as a larger town with plenty of visitor areas nearby, there's a lot to choose from.
Paia is smaller and tends to be a lower-priced stay. There aren't any big resorts. Instead, charming and unusual guest houses welcome visitors.
Restaurants and food stores are also well priced, and nearby Kahului has cheaper eats as well. But Paia is small, so choices are limited. 
Tourist Hub Or Laid Back Surf Lifestyle?
Lahaina gets the crowds, but they come for a reason. Many of Maui's best shops and restaurants are in Lahaina, and one of the best beaches in the world is only a drive away. 
Paia, on the other hand, has its own completely unique charm. It attracts surfers and hippies, drawn to the impressive waves and artistic vibe.
So, Is Lahaina Or Paia Better?
There are real advantages to both Lahaina and Paia, and they're two very different places to stay. Lahaina caters to the typical tourist, who wants easy access to all Maui has to offer. Paia is for the laid back visitor, looking to spend some time catching the waves.
Our recommendation? Visit both! Paia is the best place to stay for an early start on the Road to Hana!
Book a guest house for several nights on either side of your road trip. And then, head to Lahaina, and see everything else that makes Maui great.