Trying to decide what to do on South Maui? With Kihei, Wailea, and Makena providing everything from nature reserves to championship level golf, you might find yourself overwhelmed with options. 
But don't worry! Take a look at our guide to discover all the very best things to do in South Maui.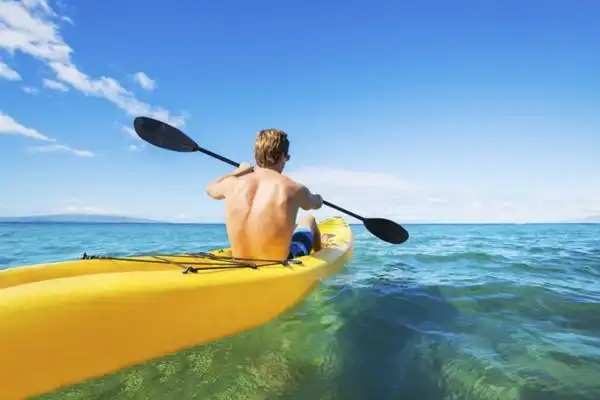 Go Kayaking
Enjoy the quiet early mornings of Maui and discover the coast from a different angle with a kayak tour.
Navigating you through the waters to the hidden spots of South Maui, a kayak tour allows you to immerse yourself in nature. You might even spot the honu (the Hawaiian green sea turtle).
Check out Maui Kayaks or Kihei Canoe Club.
Check Out The Restaurants
You could really spend an entire vacation on South Maui moving from restaurant to restaurant.
From the resort fine dining to the beachfront food truck to the Kihei local favorites, South Maui is a paradise for foodies with an adventurous palate.
Make sure to leave room for a shave ice from Ululani's, and finish the day sipping a cocktail overlooking the beach.
Visit The Shops At Wailea
A luxury open air shopping center with views over the Pacific Ocean, the Shops at Wailea is the place to go for all your souvenirs, gifts, and even to pick up the basics. 
The Shops at Wailea also host cultural activities throughout the day, so bring the keiki, and try your hand at lei making!
Explore Molokini
Gaze out from the South Maui coast, and you should be able to spot Molokini.
This crescent shaped islet, once the site of an ancient volcanic eruption, is now a premier snorkel destination, as the curving island protects the waters from rougher currents.
Book a boat tour, and enjoy exploring beneath the waves.
Walk The Coastal Beach Walk
Stretching from Mokapu Beach to Polo Beach, the Wailea Beach Walk is a low-key trail that encompasses the coast of Wailea.
If you're visiting over winter, keep an eye out for humpback whales. They can often be seen breaching off the coast of South Maui, and you have panoramic views from along the boardwalk.
And if you want to learn about the humpback whale, take a trip to the Hawaiian Islands Humpback Whale National Marine Sanctuary.
Sitting next to Kalepolepo Beach, you can also discover the traditional Hawaiian fishpond nearby.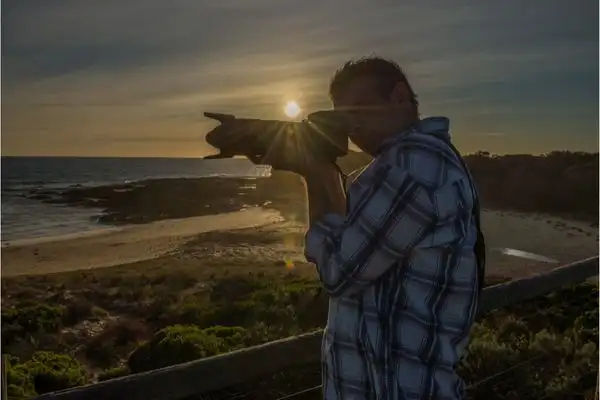 Hike Through Makena
An undisturbed nature reserve just south of Wailea, Makena offers several hiking trails of varying difficulty.
Traverse the Pu'u Ola'i cinder cone and see the cliffs of Makena, travel the Lava Fields and see Maui's volcanic past up close, or follow the Kings Highway, and watch as picturesque Makena transforms into the wilds of Haleakala.
Celebrate the end of your hike with a long rest on Makena Big Beach.
Play Golf
There are three championship level golf courses waiting for you at Wailea Golf, offering play for both seasoned experts and relative newcomers.
Even the pros have played at Wailea Golf! Enjoy hitting a birdie on the same course that has hosted greats such as Arnold Palmer and Gary Player. 
Or Tennis
It isn't all about the water sports on South Maui!
For something a little different, why not try your hand at tennis? Wailea Tennis offers both bookable courts and tennis lessons, with a high quality service and excellent Maui views.
Snorkel At Ulua Beach
Snorkeling is excellent across much of South Maui, but our favorite snorkel beach is Ulua. A small beach, the rocky borders host a wonder of underwater life, and the relatively calm seas make for excellent visibility.
Strong swimmers can follow the coast round to Mokapu Beach, while beginners will enjoy exploring close to shore. 
Grab A Beer With Maui Brewing Company
Maui Brewing Company has its brewery headquarters in Kihei, and a tour of the brewery is an excellent way to spend an afternoon.
Learn how the beer is made, and enjoy a sip of their limited edition brews. When the tour is over, grab yourself a six pack for the lanai, or tuck into a pizza at the restaurant.
Boogie Board At Kamaole Beach Park
The afternoon waves across South Maui provide pretty epic swells for boogie boarders, but we have to recommend Kamaole Beach Park III.
This beach is a local favorite, with a large park area the perfect place to relax after an hour on the board. 
People Watch At Wailea Beach
Fronting two of the most epic resorts in Wailea, the Four Seasons Maui and Grand Wailea, Wailea Beach is the palace to go if you want to be seen.
With soft sands and sparkling seas, Wailea Beach is the kind of place that has it all, from snorkeling to sunbathing to the occasional celebrity sightings.
Photograph The Sunset At Keawakapu Beach
West-facing South Maui enjoys epic sunsets, with the golden light enhancing the Pacific panorama. Take in the views from your private lanai, or watch the sunset as you enjoy an evening cocktail.
For impressive sunset photography, we recommend a trip to Keawakapu Beach, on the border of Kihei and Wailea.
Become A Mermaid With Maui Mermaid Swimming Adventures
Turtles, fish, and chickens might be expected, but few people imagine a trip to South Maui might include a close encounter with a mermaid!
Well, almost. Maui Mermaid Swimming Adventures offer the chance to swim in a mermaid tail, and learn about the ocean habitat.
And the instructors take high quality photos of the experience, so you can prove you really did become a mermaid.
Relax At The Spa
Feeling a little worn out from exploring all that South Maui has to offer? Book yourself a relaxing and revitalizing spa treatment at one of Wailea's premier spa destinations.
Indulge in a traditional Hawaiian treatment, or head to the resorts for the latest in spa technology.
Final Thoughts
South Maui is a premium resort destination, with plenty to keep everyone occupied. And if you're really stuck for ideas, just head to the beach! The views of the Pacific Ocean will be inspiring you in no time.