Both tourists and celebrities look to visit Maui at least once. Among the celebrities that place Maui in high esteem is the music and movie legend, Alice Cooper.
He even owns a home in Maui.
Read on to learn more about Alice Cooper and his residence in Maui.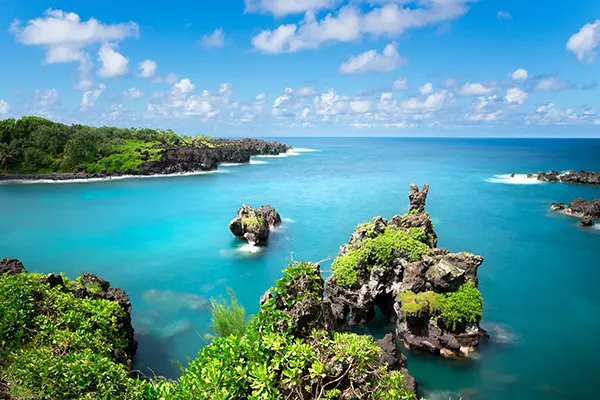 Who is Alice Cooper?
Alice Cooper is an American singer, songwriter, and actor with a career spanning 50 years. He was born on February 4, 1948, and his real name is Vincent Damon Furnier. He is considered the "God of Shock Rock" by the music world.
Alice's engagements include horror films, vaudeville, and garage rock. He even led a macabre and theatrical brand of rock designed to shock audiences. His stage name "Alice Cooper" was the name of the band he belonged to, with him at the helm of the band on vocals.
After the band broke up, he adopted the name as both his legal name and stage name.
He is known as the artist that "first introduced horror imagery to rock and roll, and whose stagecraft and showmanship have permanently transformed the genre." He is also a golfing celebrity, a restaurateur, and, since 2004, a radio DJ with his classic rock show Nights with Alice Cooper.
What are Alice Cooper's engagements in Maui?
Every year since 2007, Alice Cooper headlines a New Year's Eve charity concert on Maui. He holds this concert with many rock stars who are either living on the island or who are visiting. He holds this concert at the Wailea beach resort.
Some recaps of concerts include…
In 2015, the concert was held at the Wailea restaurant and included appearances by Aerosmith's Steven Tyler, Extreme guitarist Nuno Bettencourt, and Sammy Hagar. It also included guitarist Pat Simmons and keyboardist Michael Mcdonald. Cooper's long-time manager, Shep Gordon, who co-owns the Mala Wailea, sponsored the fundraiser.
In 2016, celebrities Steven Tyler, Sammy Hagar (The Red Rocker), Lynda Carter, Shep Gordon, Michael McDonald, Patrick Simmons Willie K., Dave Murray, and Lily Meola were attended the charity concert.  It was held in the vicinity of Wailea as usual.
In 2017, the fundraiser party was held in Wailea Beach Marriott Resort & Spa, with many fans available to see Alice Cooper play. He also invited stars like Michael McDonald, Pat Simmons, Dave Mason, Weird Al Yankovic, Willie K, Bob Rock, and Lily Meola.
And in 2019, the program was hosted by Shep Gordon in the Wailea resort. He invited artists like The Doobie Brothers' Michael McDonald and Pat Simmons, country legend Willie Nelson, Dave Mason, Weird Al Yankovic, Train's Pat Monahan, Nathanial Rateliff, and members of Cooper's touring band.
The fundraiser concert raises money for Maui Food Bank and The Maui Arts & Cultural Center. There is a special fireworks midnight.
Does Alice Cooper have a house in Maui?
Alice Cooper has a residence in Kihei, which is located on South Maui. The House is a large white-colored bungalow.
Kihei is known for its dependably sunny weather and lovely views of offshore islands.
It is also known for its amazing shopping experience, elegant dining options and it's boat trips.
Are There Other Celebrities That Live in Maui?
A few of the celebrities that live in Maui are…
Oprah Winfrey has acquired many properties in Maui in Upcountry, including Thompson Ranch.
Steven Tyler's residence is located on the Southof Maui and he regularly visits Little Beach which is close to his Makena house. He bought the property in 2012 and he hardly travels away from Maui. Other Celebrities that stay in Makena are Shep Gordon and Clint Eastwood.
Mick Fleetwood has a restaurant called "Fleetwood's on Front Street" and has earned recognition as offering one of the best culinary experiences on the island.
Willie Nelson and Owen Wilson: they have properties in the popular town of Paia that is known as the Surfers Mecca.
Sports celebrities like Kai Lenny, Shane Victorino, and former NBA coach Don Nelson also claim Maui as their home.
Larry Ellison and Peter Thiel have also purchased properties in Maui. The former oracle CEO even purchased Lanai and have made it one of the most beautiful destinations in the world.
Jim Carrey recently purchased a property in Maui.