What area is the best part of Maui? West and South Maui traditionally offer the most to visitors, thanks to a wealth of beaches, resorts, and conveniences. But how does the rest of Maui compare?
Take a look at our guide to Maui, and find out where you should stay. 
West Maui
West Maui was one of the first areas on Maui to see development, and you can see that in the number of resorts and hotels found along the coast.
Resorts on West Maui typically front the ocean, and back on to the mountains. Much of this area is within an hour's drive of Kahului airport, so it's a convenient place to stay. 
Places To Stay
Ka'anapali is the resort star of West Maui, featuring luxury resorts, long stay condos, and budget-friendly hotels. 
Bustling Lahaina town is another popular option, right at the heart of West Maui. Further up the coast you'll find Napili and Kapalua: quieter areas with attractive condos.
Benefits Of West Maui 
West Maui has variety, with vibrant Lahaina giving way to cheerful Ka'anapali and charming Napili.
Exceptional beaches with good snorkeling and calmer waves are perfect for families, while nature lovers will enjoy the nearby hiking paths.
West Maui also offers restaurants, shops, and even galleries. And over winter, West Maui is one of the best places to see whales.
Drawbacks Of West Maui
West Maui is busy! The best of the weather can be found in Ka'anapali and Lahaina, making these areas packed throughout the year. Further up the coast, winter is cooler, and the winds can cause issues. 
South Maui
South Maui is known for sunny skies through the year, and a proximity to beautiful Makena National Park. It's also an area with lots of variety.
From the most luxurious of resorts to casual condos, South Maui offers vacations for different needs.
Places To Stay
Wailea is where you'll find the resorts, and vacationers looking for luxury should check out this area. Kihei, to the north of Wailea, offers cheaper accommodation.
Benefits Of South Maui
The beaches are one of the major draws of South Maui. From Wailea to Makena, visitors are spoiled for choice. The resorts of Wailea are also stretched out, offering a quieter experience than Ka'anapali.
Kihei's beaches aren't quite as incredible, but the less expensive condos have their own appeal. 
Drawbacks Of South Maui
Wailea might be beautiful, but it's also expensive. The resorts offer total luxury with a price tag to match. Kihei is less expensive, but there's also less to do. Most restaurants and Wailea shops are a short drive away. 
North Shore
There's more to the North Shore than surfing, but this is the big draw for many visitors. In winter, Maui's North Shore experiences professional-quality waves.
The surfer vibe persists throughout the year, along with a hippie charm.
Places To Stay
The North Shore is really all about Paia, a beachfront town with a growing popularity. The town has a boutique feel, characterized by independent restaurants and accommodations.
There's also Haiku further inland, nestled among the natural scenery.
Benefits To North Shore
The big benefit to a stay on the North Shore is surfing. If you plan on spending most of your vacation on a board, then Paia is the place for you.
There's a real charm to the North Shore. It feels close to nature, but without having to sacrifice any major conveniences.
Drawback To North Shore
The North Shore is a champion of independence, which means there aren't the convenient resorts of other areas. Paia also experiences higher rainfall and wind than West and South Maui.
Central Maui
Central Maui has a reputation as a residential area, but it's gradually growing more popular with tourists. For a start, it's convenient. Close to the airport, Central Maui connects to the major highways.
Places To Stay
Kahului and Wailuku are the places to stay. There are fewer accommodation options, with many places primarily aimed at overnight stays rather than long vacations.
However, an uptick in visitor numbers are drawing more to the area.
Benefits To Central Maui
If you don't plan on spending much of your vacation in the hotel, it's easy to connect to highways from Central Maui.
As a largely residential area, Central Maui is also home to some interesting local hangouts, for a taste of the "real" Maui. 
Drawbacks To Central Maui
Central Maui has yet to develop the tourist spots of other island destinations. There's less to do, and the scenery isn't quite so fantastic. For beach vacations, you're better off looking elsewhere.
East Maui
While many visitors pass through East Maui, few actually stay in the area. East Maui is characterized by lush growth and spectacular natural scenery, rather than the beaches and resorts of West and South Maui.
Places To Stay
Hana really is the only place to stay on East Maui if you're looking for indoor accommodation. Along the Hana Highway, however, there are places to camp for the more adventurous traveler.
Benefits To East Maui
The Road to Hana is often done as a day trip, but a stay in Hana allows visitors to really explore the rich area. Hana is also a fantastic place to get away from it all.
Drawbacks To East Maui
You really do get away from it all in Hana. It's peaceful, but lacks most conveniences.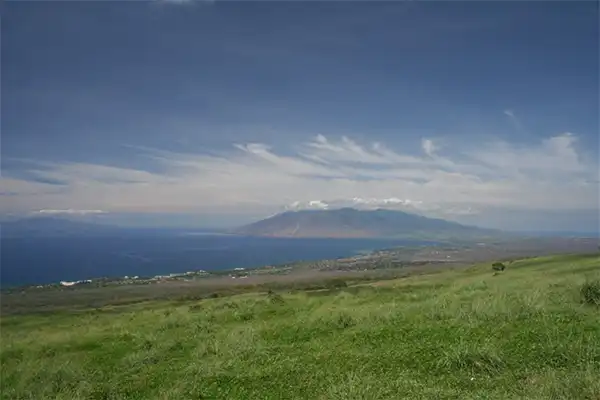 Upcountry
Maui's Upcountry includes Kula and Haleakala, and is a destination for visitors who want to feel close to nature.
There are limited accommodation options, few restaurants, and difficult roads. But for some, the serenity of the area more than makes up for the downsides.
Benefits To The Upcountry
The scenery in the Upcountry is incredible, and you're perfectly located for a Haleakala sunrise.
Drawbacks To The Upcountry
There isn't much around in the Upcountry! And that includes beaches. Expect a long drive if you want to swim. 
Which Is The Best Part Of Maui?
The best part of Maui is a question that's impossible to answer! The island is so varied that towns just an hour away from each other can feel like completely different worlds. The best way to enjoy Maui is to explore.